SpAIN 2022: Learning Journeys
The AIN 2022 Learning Journeys are an incredible way to investigate and experience Applied Improvisation, in the cities of Madrid and Avila Spain, including food, and cultures. In working with our conference theme, From History to Ourstory we've put together an extraordinary collection of experiences that explore this year's theme. We, at AIN, are deeply appreciative of the AIN members and supporters who have been so generous with their time and resources to make these Learning Journeys possible.
The cost for one day is 100€ (approximately $108)
The cost for two days is 140€ (approximately $150)
Click Here to Register for your Learning Journeys
Learning Journeys on Wednesday, July 27 in Madrid, Spain
Learning Journey #1 - Flamenco: Dance, Rhythms, and Improvisation
Time: 11 am to 5 pm (2 pm to 3 pm - lunch) & 7 pm - Live flamenco show
For whom: Everyone
Max number of participants: 26
We recommend you bring: Comfortable shoes that can help with foot percussion or with a little heel. Long skirt for women.
During this course, we will explore improvisation, dance, rhythm, and music through Flamenco. We will learn the basic steps and rhythms of the different "palos" (styles), focusing on the arms and tap dance technique as well as simple singing and body percussion.
With all we have learned we will do group improvisation exercises using rhythm and movements, and guidelines will be given in order to be able to improvise short phrases in a playful manner. We will also put together a joint choreography.
Flamenco has its roots in improvisation, in the spontaneous interaction between musicians and dancers. Once the course is finished, we will enjoy a live Flamenco show in a wonderful "Tablao" in the heart of Madrid, where everything learned during the course will be better understood and you will live firsthand the magic and interaction between dancers, musicians, and the audience. The tickets for the show are included.
Facilitators bios: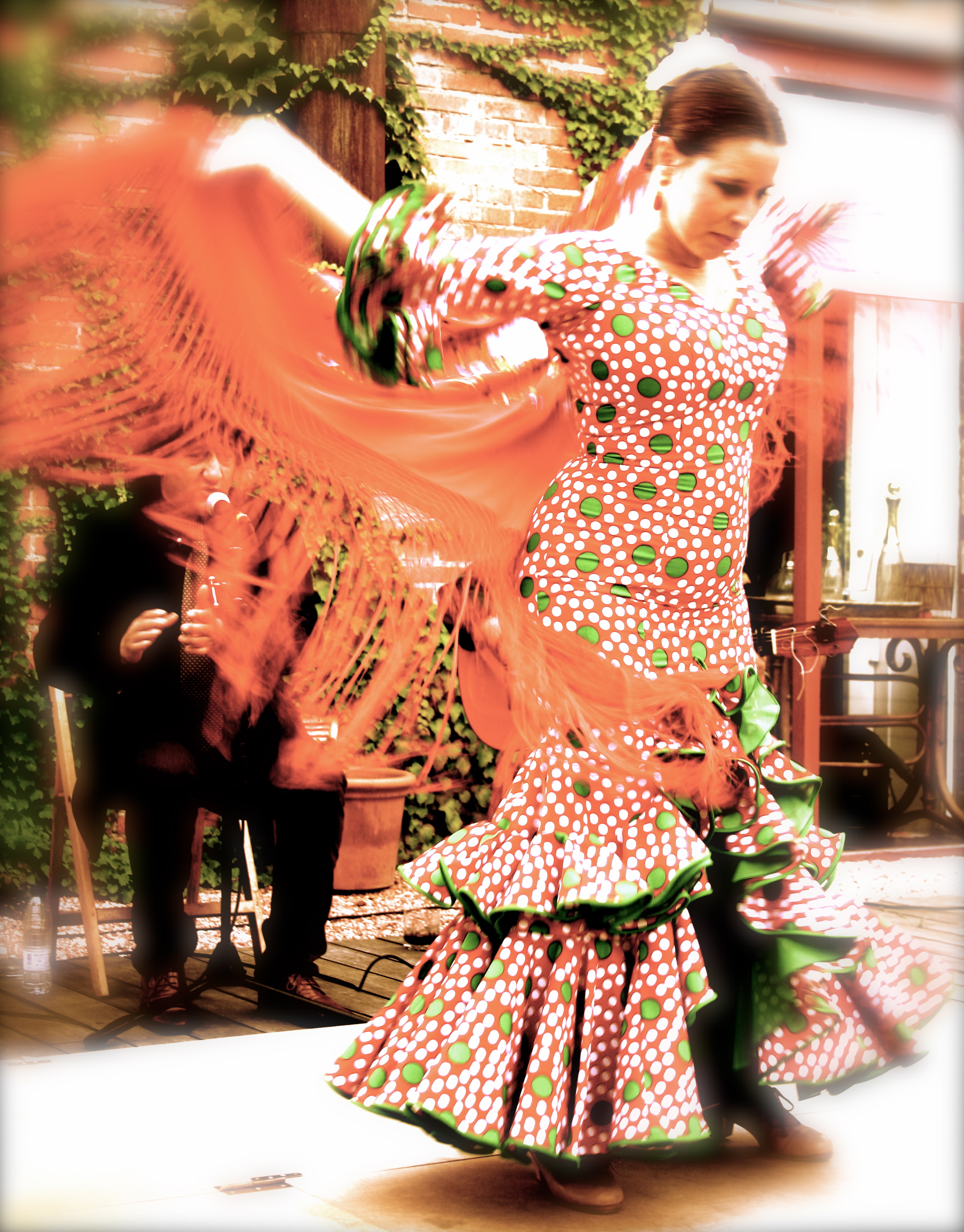 María Sanz Peña performs her dancing career in the Spanish Dance Conservatory, then she graduates in the Flamenco specialty and has amplified her formation with different courses imparted by great "Maestros". She also studied piano, guitar, and choral in the Royal Music Conservatory of Madrid. She has danced with different companies along with her career and shared the stage with artists of the stature of Antonio Canales. In 2014 she creates her own "Cuadro Flamenco". At present, she combines her artistic career with different shows on TV, theatre, or "tablaos", with her teaching career at schools and other educational centers. María has also a degree in Architecture from the Higher Technical School of Architecture of Madrid and is co-founder of A+ Architecture S.L.P.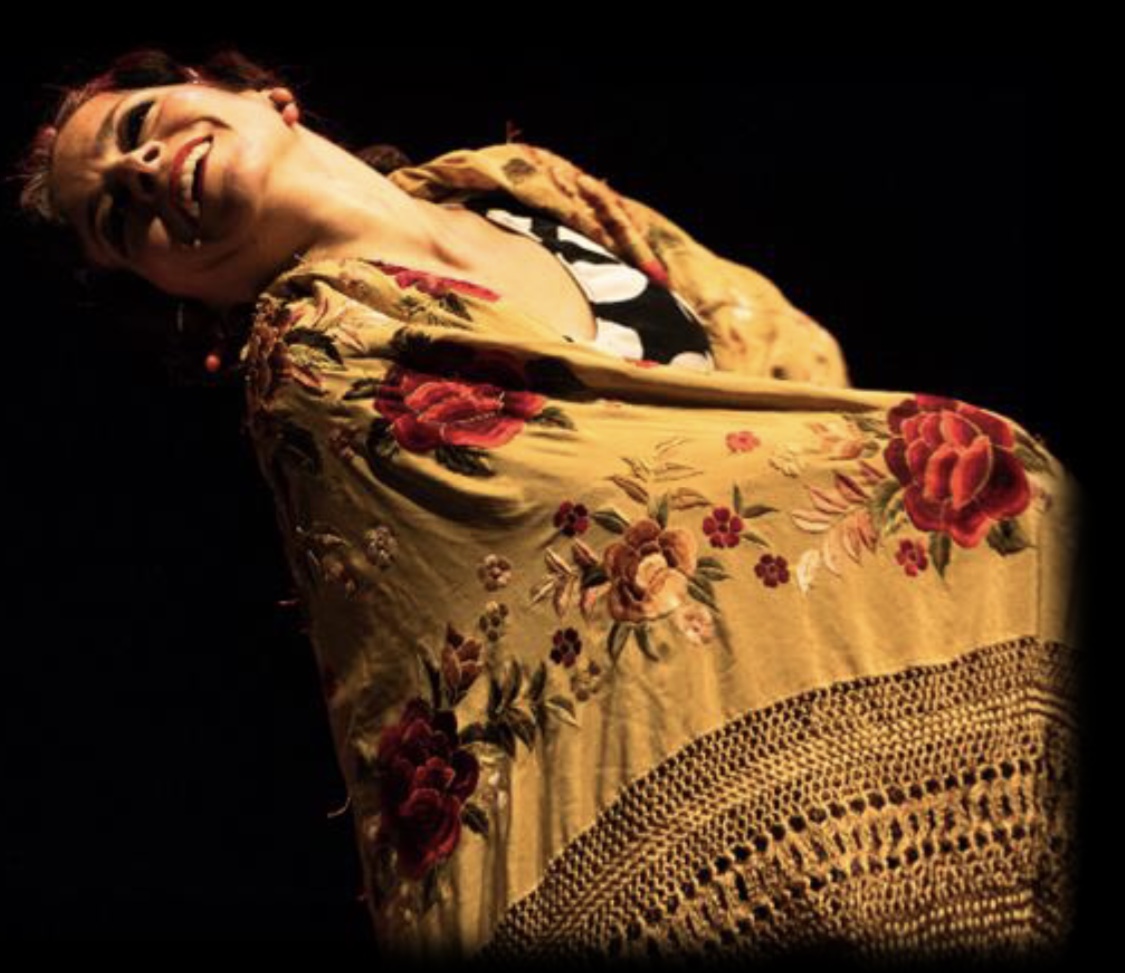 Eva Varela studies Spanish Dance with a specialization in Flamenco, amplifying her studies with great "Maestros". At 19 years old she becomes part of the "Ballet Flamenco de Madrid" and from there she has danced with different companies. Since 2010 she dances with the famous artist María Pages in her Company, on international tours. Eva also teaches different Flamenco courses in schools and other educational centers. At present, she directs the Cobeña Municipal Music and Dance School, in which she combines Maria Page's Company with her own company, shows in "tablaos", and collaborates with the Centro Coreográfico and her studies in Flamenco Pedagogy at the Conservatory of Madrid.
Learning Journey #2 - Diversity affective-sexual
Time: 10 am to 2 pm
For whom: Everyone
Max number of participants: 30
THE STORIES YOU ARE NOT TELLING
Have you ever known a member of the gender police that hadn't even applied to it? Maybe you are one of them?
Did you know you can suffer LGTBIAQ+ bullying without belonging to the LGTBIAQ+ collective?
Do you know there are people that believe the binary system is just that 0101 thing used in computer language?
Do you think a deadname is any name written in the "Death Note"?
In the Learning Journey "Affective-sexual diversity and gender identities through improv" you will become aware of your prejudices and get to know the differences between sex and gender, between gender expression and gender identity, what intersexuality is and how many affective-sexual orientations there are.
LGBTIAQ+ bullying has some unique characteristics that cannot be found in any other type of bullying and the best way of avoiding them is to be informed about them.
Facilitator bio: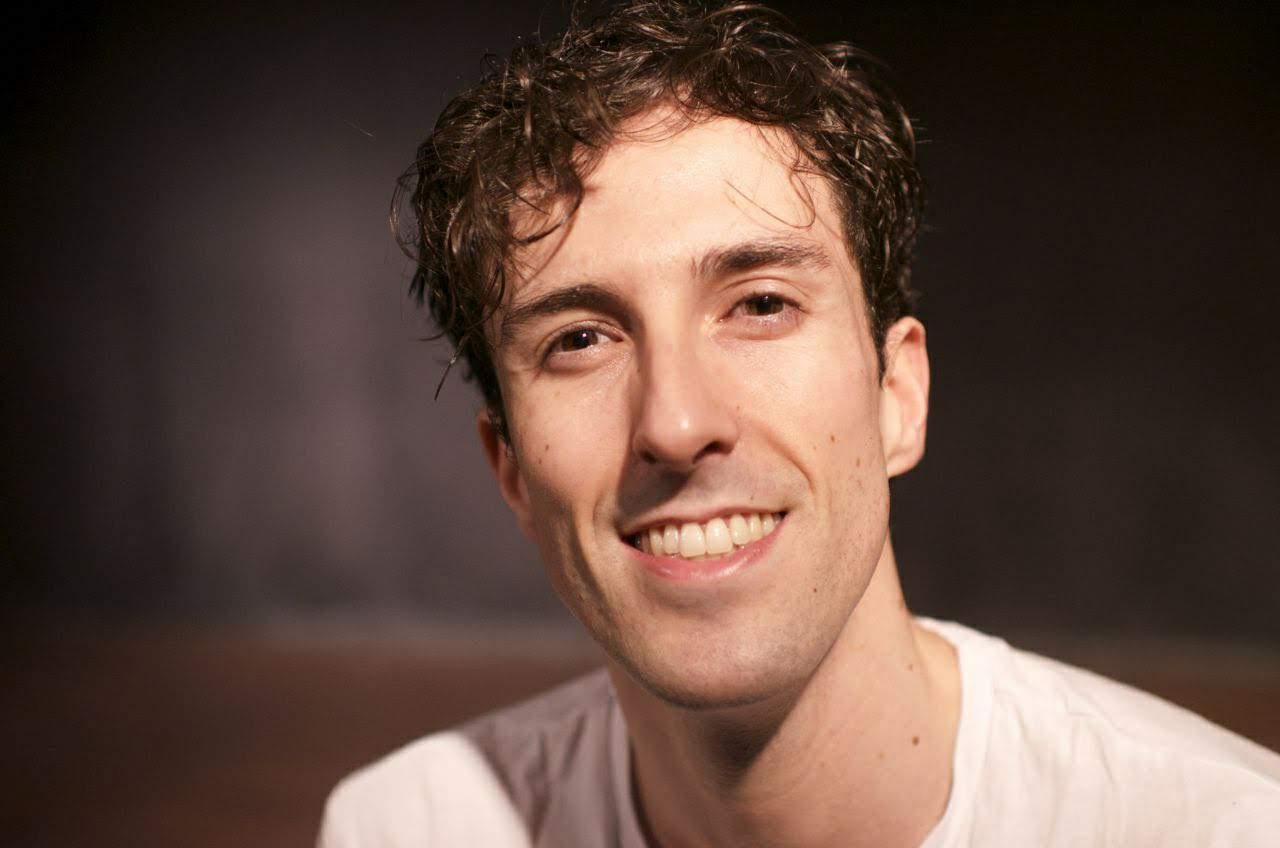 Jurgi, after completing his bachelor's degree in English philology, Jurgi studied scriptwriting for cinema and TV at Carlos III University, acting with Juan Codina and improvisation since he discovered it back in 2012. Currently, he is a member of the Spanish improv company El Club de La Impro and a Cogam activist for LGTBIAQ+ rights in Madrid.


Learning Journey #3 - Biodance
Time: 10 am to 5 pm (2 pm to 3:30 pm - lunch)
For whom: Everyone
Max number of participants: 20
Participants will need: Comfortable clothes
Biodanza is a human development system to unlock the natural potentials that are innate to us. Biodanza was created in the 1960s during several decades by the Chilean teacher, anthropologist, and psychologist Rolando Toro as a way to shape a new paradigm of more vital, healthy, and loving relationships within ourselves, with others, and with the environment. In order to develop this system, he used a huge background in psychology, science, anthropology, art, philosophy, mythology, and bodywork.

There are five lines of development that we work on in Biodanza:
Vitality: to recover our natural energy, joy, vigor, health, organic renovation, rest, and balance.
Affectivity: to develop an intelligence of kindness, empathy, belonging, acceptance of diversity, love, and healthy relationships.
Creativity: to awake our unique creative natural potentials, innovation, expression, and capacity to create our own lives.
Sexuality: understood in a broader sense beyond our sexual lives, to recover our pleasure, enjoyment, and sensitivity in all kinds of areas.
Transcendence: to see and live a life beyond our egos, in connection with everything in the universe, nature, and the essence of other beings.
This Learning Journey will be an introduction to this amazing system, with some theoretical basis but primarily focusing on experiential work. In Biodanza the changes and effects are produced through the body, because although respecting another kind of cognitive work and even being complementary to Biodanza, we understand that the body is a huge part of the equation and completely necessary to see real changes in our lives. We work in a very gentle and progressive way through lots of joy, fun, games, and pleasure as it is not considered therapy but a system that focuses on our luminous parts and potentials, although with lots of proven therapeutic effects. Most of the time only the teacher uses words to explain things.
We will use the power of music, movement, dance, and group exercises. It is NOT required to know how to dance. Only some comfortable clothes and some water.
We will have two Biodanza sessions during the morning and a time for sharing our experiences after lunch.
Biodanza is something that needs to be felt and lived in order to be understood. Our goal is to recover a more integrated identity full of resources and natural potential. Biodanza (Bio-Dance), the Dance of Life is based on the biocentric principle, life always in the center, everything to support the thriving of life.
Facilitator bio: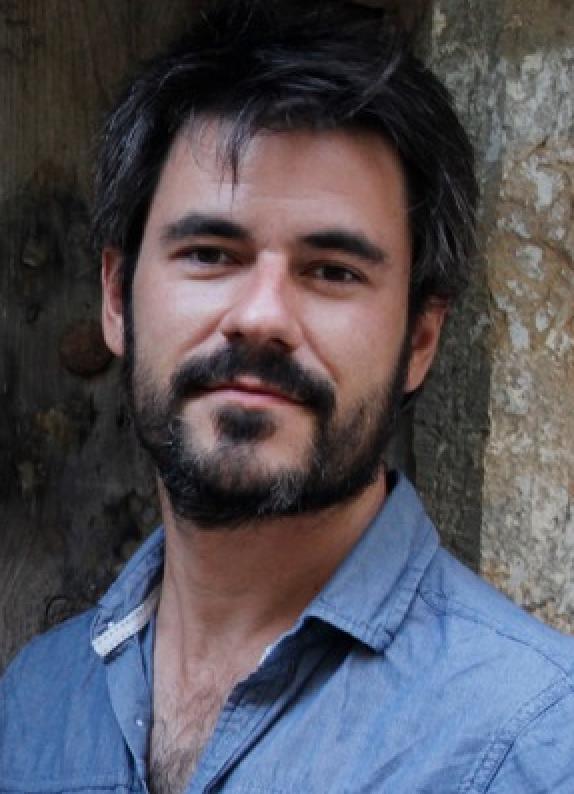 Gonzalo Fuentes, Biodanza Rolando Toro System's Facilitator graduate from the Hispanica School of Biodanza in Madrid. Originally an actor graduated from the Royal School of Dramatic Arts in Madrid. Also a Spiral Practitioner, writer, singer, musician, and lover of learning and personal development. Gonzalo is also an Official Tour Guide in Madrid working in Madrid and other Unesco Sites close to the city.
Learning Journeys on Thursday, July 28 in Avila, Spain
Learning Journey #4 - The Quest: Improvisation for Transformation
Time: 10 am - 4 pm
For whom: Everyone
Max number of participants: 20
The Quest: Improvisation for Transformation is a 21st-century journey through time and space, an improvised treasure hunt for finding what matters. It is an invitation to explore and experience Ávila in a completely new way. Created in the 20th century and reimagined for this one, and inspired, in part, by an activity first created by Del Close, The Quest: Improvisation for Transformation is an experiential exercise that introduces participants to the improvisational mindset and storytelling as means of exploring, experiencing, and making sense of the world. It is a powerful tool to reconnect to the world, be present, pay attention, and see what insights are discovered in the process. The experience can be truly transformational. This year at the SpAIN conference The Quest is being reinvented once again, this time as an audio workshop. Not sure what The Quest is, what an audio workshop is, or how this all might work? Read on!
How Does it Work?
The Quest: Improvisation for Transformation experience takes place in three parts:
the workshop in which participants are introduced to the Quest its history, context, and the building blocks of the improvisational mindset needed to embark on a Quest, then,
The Quest itself and then 
the final part---the storytelling.
Workshop Details:
You will pick up your secret packet at a designated location. Okay, it won't be totally secret since you will have to know where to go to pick it up but the contents will be a secret until you open it! There will be additional instructions in your packet. So mysterious!
The workshop portion of the experience will be "audio-only" content. Audio content is material consumed through listening—kind of like a workshop delivered in podcast form. You will access the content via your smartphone. Thus, you will not be constrained by the walls of the conference room or venue. You can take the workshop with you and have prompts whispered in your ear—all the while gazing at new places and spaces. The workshop portion will conclude with instructions for how to begin your The Quest and you will be invited to open the secret envelope! Then, you begin your Quest. There will be a suggested time frame to embark on your Quest and at the end of your Quest, you will be given further instructions on how to share the story of your experience. Part urban exploration, part performance art, part history play, and the sonic experience will guide you through a series of exercises and experiences to help you access the building blocks of the improvisational mindset needed to embark on your Quest. If you have done The Quest before, hold on to your luggage tags, this is a totally new way of experiencing the magic of the improvisational mindset as a way of exploring urban places.
FAQs
I'm still not sure what the Quest is or what I will do during it...
That's okay. That will be made more clear during the workshop!
What will the level of activity be?
We will do a range of different things. For the workshop portion, there will be suggestions for movement including sitting, standing, walking around, and other movements, but you can adjust these as is comfortable and workable for you. If you have questions or concerns, please let me know.
What else should I bring? How should I dress?
You will need a smartphone to access the audio content. You will be able to download the content where you have wi-fi access. Please make sure your phone is fully charged and bring headphones or earbuds.
There will be some writing/reflection exercises so having a pen and paper on hand is encouraged. Since you have the option to go out and explore, please dress appropriately for the weather conditions, bring water, snacks, a mask, sunscreen, or anything else that will make participation more comfortable. Wear comfortable clothes and walking shoes because you might end up doing a lot of walking
Will there be a break for a meal?
There is not a dedicated break time for a meal but many people make this a part of their Quest, especially when you are in a land full of so much delicious food.
Facilitator bio: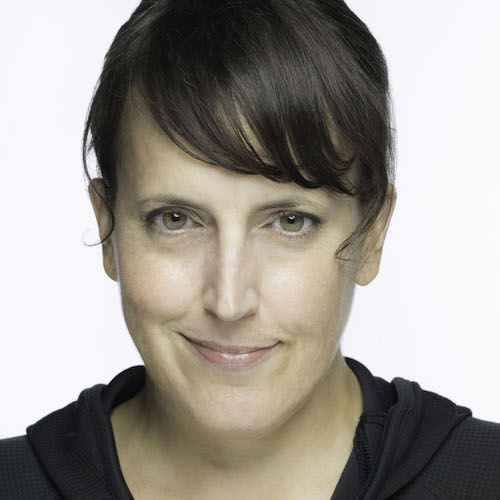 Jeanne Lambin is a facilitator, storyteller, coach, and artist who wholeheartedly believes in the power of applied improvisation and storytelling as powerful tools for personal, organizational, and social change. She is the founder of the Human Imagination Project and the Museum of the Ordinary Extraordinary, a virtual space that exists to help people find, tell, imagine, and live better stories for themselves, their communities, and the world. Jeanne uses applied improvisation, storytelling, and other creative interventions to create transformative experiences that help people reconnect to the magic of the ordinary, extraordinary, and everything in-between. She has performed, presented, and conducted workshops in the US, Europe, and Asia. Her workshops have been described as "amazing," "powerful," and "great fun." She is the creator of Eleven Minutes to Mars. She is the former Vice President of the Applied Improvisation Network, the co-founder of Improv for Humanity, and a Certified Designing Your Life Certified Coach. Recently, she started training to become a death doula and has drawn an owl just about every day since January 1, 2020. Jeanne has also worked as a tour guide, archaeologist, preservation planner, curator, tarot-card reader, busker, and college professor. She holds a B.S. in Anthropology for Loyola University Chicago and an M.S. in Historic Preservation from the School of the Art Institute Chicago.
Learning Journey #5 - Intro to Superpower: How to use applied improvisation to enable meaningful change
Time: 10 am to 2 pm
For whom: Beginners and those new to Applied Improvisation
Max number of participants: 20
Join us in this learning journey to explore how you can use the powers of improv to build a sustainable business practice! We will show you our way of leading people in the process of development and change, and talk about how to frame your business offerings in order to sell your AI services. Part One: Behind the scenes of Supercolleague - how we set up our practice and use improv to fuel our business practices. Part Two: Behind the scenes of YOU - we will - in masterclass format - talk about YOUR context and help YOU with setting up your business offerings - so that you will not have to make the mistakes we made… This LJ is for all who want to discuss and acquire a proven framework in how to use improv as a driver for change and collaboration - AND build your own business offering as you do. Warm welcome!
Facilitators bios: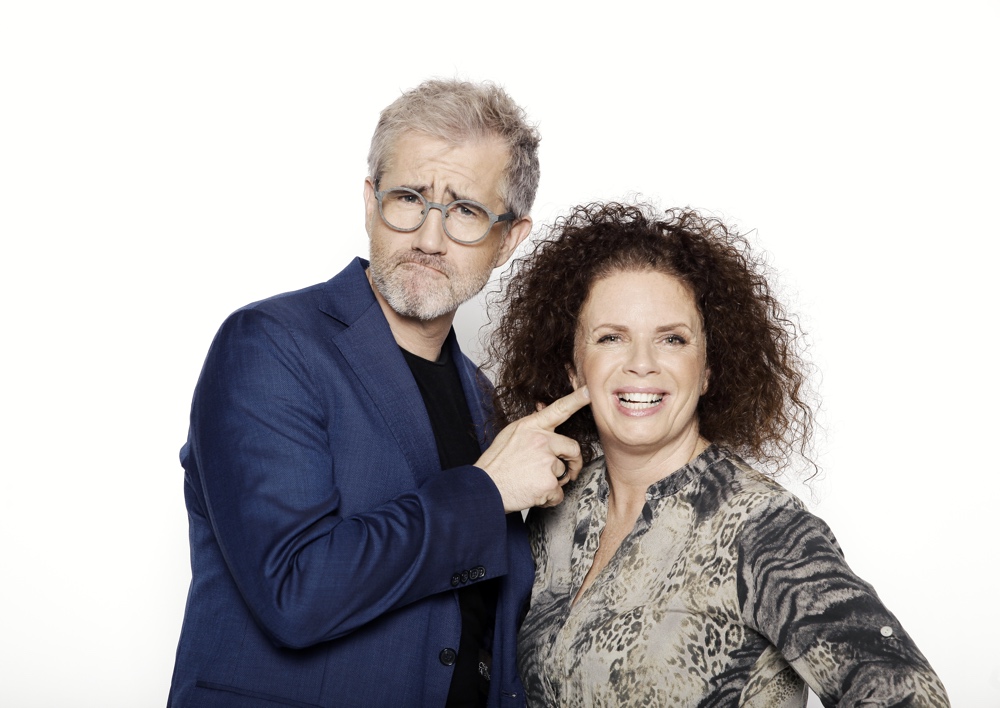 Nina Nakling & Bård Brænde are co-authors of the book SUPERCOLLEAGUE the number one book in Norway on applying improvisation off stage. Both Nina & Bård work as professional speakers and trainers in Norway, and Bård is also the founder and CEO of Plus - an agency that promotes #engagement in the workplace through establishing narratives and using storytelling, and applying improvisation in order to facilitate organizational development. Nina has a master's in management and a background in teaching and working with children - Bård has an MBA and a background in concept and digital development.
Learning Journey #6 - Automatic Drawing, Urban Sketching, and Other Art Improving Tools
Time: 10 am to 1 pm
For whom: Everyone
Max number of participants: 15
Material needed will be provided (notebooks, markers, watercolors, etc).
Do you think you can't draw? When you were a child you certainly drew a lot. However many of us don't do it anymore. This can be changed with a little effort and a couple of tricks that will make you enjoy again the joy of drawing and expressing yourself through images.
Even if you are an experienced artist, you will find these tools useful to open your mind, boost your creativity, and maybe try things from a different point of view. We will walk through the splendid Ávila as a source of inspiration, or... not. Maybe you'll find inspiration inside you! We will discover some very basic exercises to warm up and move on to pattern drawings, automatic drawings, and some urban sketching. The works of the workshop will be (If you agree, of course) exposed for the enjoyment of the whole conference assistants.
Boost your creativity skills, start producing art and enjoy Ávila in this learning journey.
FAQs
Is it necessary to know how to draw?
No experience or previous experience is required. You just need to feel like it.
Do I need to bring material to draw?
No. The necessary material will be provided. But bring comfortable shoes and clothing, a hat, sunscreen, and a bottle of water. It's going to be hot.
I have reduced mobility. Can I attend the workshop?
The intention is to walk around Ávila to look for places that inspire us, but if there are attendees with reduced mobility, we will modify the route so that it is not too demanding. The thing is about drawing, not walking.
How long will the Learning Journey last?
We will do activities for 3 hours. But maybe you want to stay drawing longer!
Facilitator bio: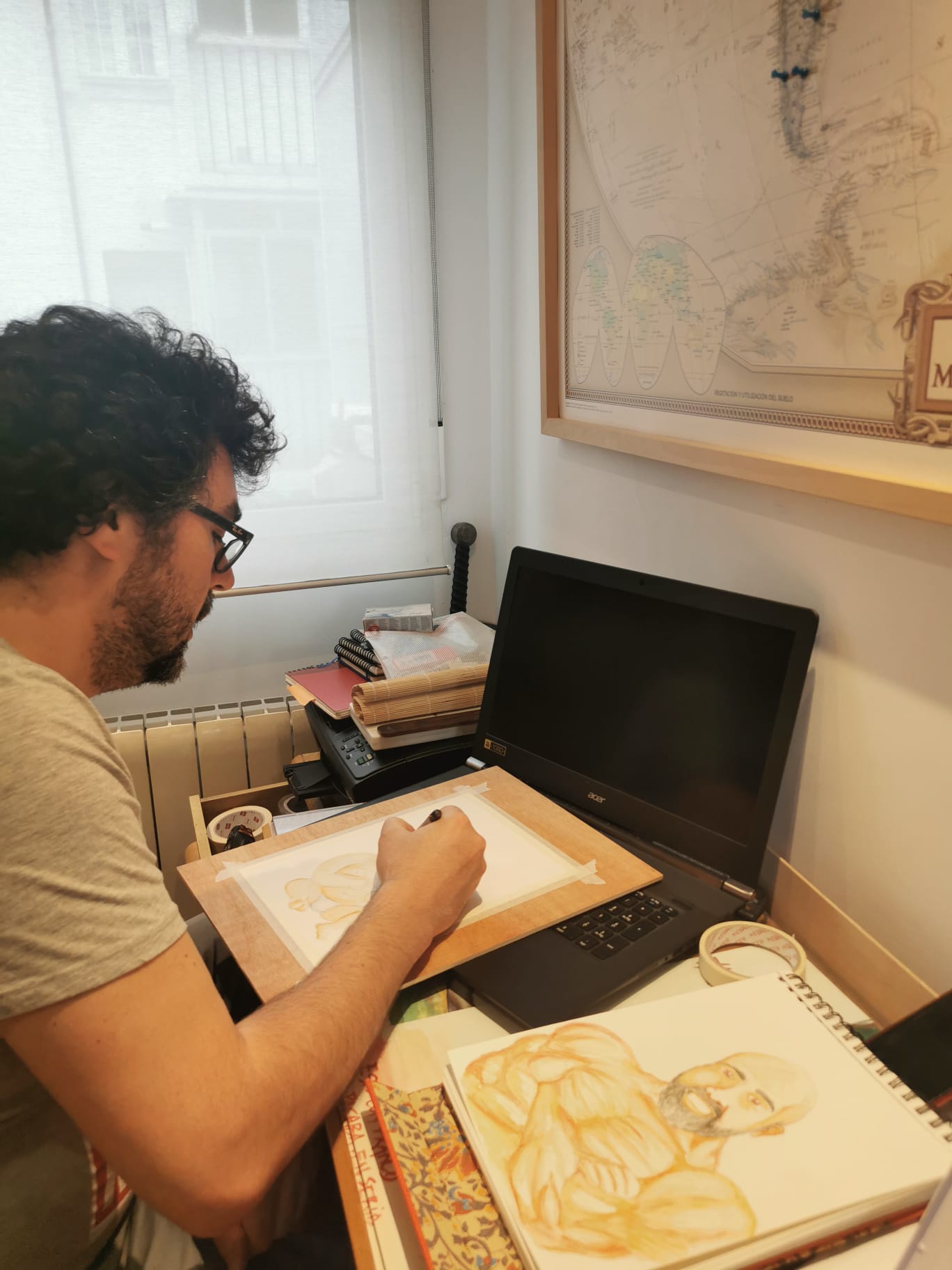 Daniel de Miguel is a computer engineer, writer, actor, and an improviser with more than 10 years of experience who really likes to draw. Fascinated by this concept of applied improvisation, he created this learning journey as an experiment to play and discover his inner child who never left him.
Learning Journey #7 - Improcinema
Time: 10 am to 2 pm
For whom: Everyone
Max number of participants: 20
Necessary materials provided (cameras, poles, recorders, etc).
DESCRIPTION:
ns. Action and effect of improvising a film.
ns. Improvised work or composition whose result will go on cinematographic support.
f. p. us. Promotion is as crazy as effective teamwork.
Improcinema is a process with which we have empirically shown that everybody has a great time while developing creativity, teamwork skills, and interaction through cinema as a powerful form of collective communication.
A theater, cameras, microphones, two extremely charming facilitators that have no grandmother, and filming ahead...
This is the challenge that we will propose to you: Shooting a small movie or several short films together, in a few hours. Whether you know each other or not.
Impossible? No. IMPRO-SSIBLE.
Adapt to the circumstances. Use what you have around. Integrate changing elements because in each scene we will add theatrical improvisation challenges, granting bizarre characteristics to the characters on the fly (physical defects or psychological profiles worthy of diagnosis). Or maybe not.
Acceptance, listening, trust, fun, cinema, and improvisation come together in Improcine.
While we have a beer, sparkling water, or whatever each person wants, our editor will edit the short films whose results we will see projected at the end of the day. And who knows, we may have to send some of them to Spielberg.
Facilitators bios: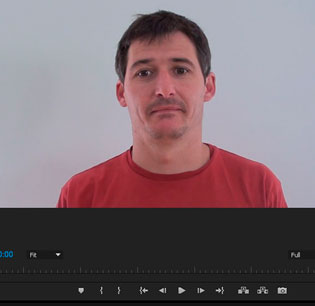 Asís Uriarte, Creative Director of the production company MenudaPeli. He got in touch with the world of digital design in London while studying History at the UNED. Upon his return to Spain, he began his training in the sector (superior technician in multimedia design at the CICE school). Through his work in various advertising agencies (Breamedia, Positiva), he focused his career on the animation sector and definitively entered the audiovisual sector at Libélula Producciones, where he worked with directors such as Paco Cabezas, Miguel Martí or Gustavo Tambascio. Thanks to this trajectory, Asís has become a great master of deceit. He pretends to know what he's doing like no other.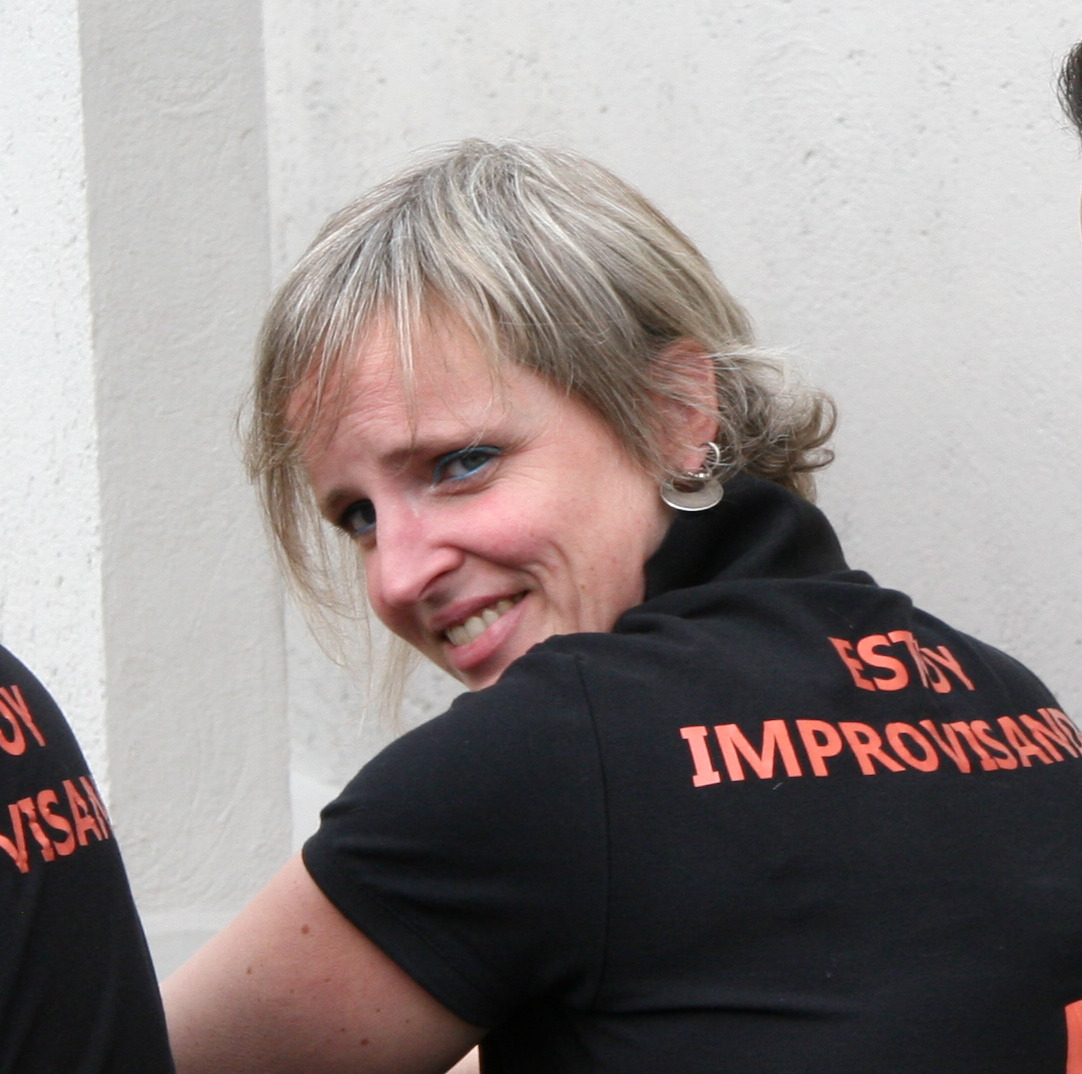 Carla Vigara, Founder and director of WIT applied improvisation and theater company. TV writer, actress, and improviser. She improvises in her company's own formats, WIT (Los Gilipollas, Noches de Cinemascope, Carrusel, Newsflash), at El Club de la Impro and at the Impro-Cañí at La Casa de los Jacintos (Madrid). She has performed in theaters such as Maravillas, Arenal, Umbral de la Primavera, or Microteatro por Dinero and at international festivals in the Philippines, Finland, Portugal, and Sweden. Creator of the first Degree in Applied Improvisation in a Spanish university and chair of this international conference of AIN (Applied Improvisation Network) in Spain that you are going to attend. Because you're going to attend, right? You are not reading just to read. She teaches improvisation theater classes as well as improvisation workshops applied to communication, conflict resolution, bullying, adaptation to change, creativity, leadership, and giving and receiving feedback for business companies and individuals.